hey ladies, i just wanted to thank-you ALL for leaving me sweet comments, every morning when i wake up i go check out the blogs you post & to read the comments you left and i wanted to say they just make my day, it's really nice knowing someone is reading your blogs.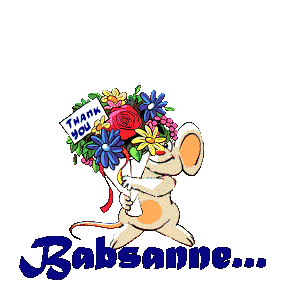 *excuse the Babsanne thing hehehehe*
a couple of days ago i went to a ice cream place call
JUNGLE SNOW
and let me tell you it is deliciou
sss
, they are so creative, every flavor has it's own theme. i choose to have chocolate ice cream & since it's called jungle snow the two little sticks that are sticking out is suppose to be bamboo sticks, for my cousin they gave her a Hawaiian strawberry storm it's suppose to be what the Hawaiian dancers wear on there heads, i fell in love with hers i just thought it was so adorable.
my cousin has the cutest puppies ever, the two little ones sleeping on top of each other are officially new members to the family, aren't they the cutest ?!!?!
so, i might be a little late on this but have you seen Kanye West new girl??
her name is Amber Rose; i think her style is so unique and that's what makes her beautiful. she has such a gorgeous face & a nice body. i goggled her up to see what nationality she was & i came across everything but that; i found out a little about her in a radio interview, and she revealed that she is indeed bi-sexual she also has her ex' name tattooed up on her arm; and in a interview she said she would never cover it up. after amber goes on to talk about her bisexuality with dating guys and girls and talks about her well shaved body, yes, her head isn't the only thing that's shaved as i kept listing to the conversation she is very OPEN- she goes into the sounds makes during sex, faking orgasms, and more and thats when i just had to stop listening. That really changed my mind about her ... do you think she's a groupie? or just a freak in general .. ??