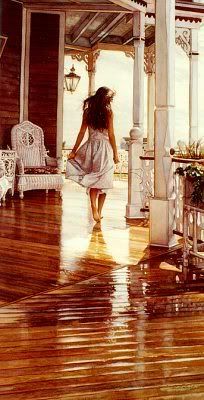 so i g
uess it's true what they say, after the rain always comes the sunshine. My life is finally
falling into place & i'm happy. I planned out my f
uture, and i will make my goals come true there not HUGE goals but there huge for me.
I plan to get my car next spring, i have the money now but i want to save up a little more.
I plan to get my associates in a year and a half when i'm 20 and for my bachelors i will go to Hunter college it's in the city and i plan to

move in the city for those 2years till i graduate.
and the biggest one is I plan to start teaching whe

n i'm 24, is that a good age to start ? or is it a little too old ahh i dont know ladies let me know if you are a teacher.



so this past week my boyfriend has been t
eaching me how to drive .. yes i'm 18 & still dont have my permit .. sucks, well i have been learning really quick yesterday was my 3rd time behind the wheel and i did such a great job i went on a main road and everything hehehe.

he was very suprised to see that i was learning quick
although i do still get nervous when i see other cars coming towards my way hopefully i will get better
..
since school is over me and my boyfriend plan to start working out each morning and riding my bike to the park, it's good cardio.



so these pictures are from the winter, execpt the 2nd one where i'm in a tanktop thats when he took me to a bridge to look at a view. anyhoos me and my man have been together for 4 years we met when we were 15, it was summer time and school was over. the infamous block party is where we met, in long island they have a tradition where they close down the block and you invite your family and you have a bbq the block gets a dj and everybody is just out on the streets having a good ol time not worrying about a damn thang, little kids are running around in the streets playing tag etc etc .. they close down the streets, so it's a like a little carninval in your block. well yeah thats where we met, he's a fireman i love him so much now were going to college together and i just cant wait too see what the future holds for us ♥