What is your current obsession?
MONEY MONEY MONEY $ ;


seriously call me crazy me but all ive been thinken about is the DOE; i feel like i need to work all the time [ job-addict much]
What is your weirdest obsession?
ever since i was a little girl i had a huge obsession with guys with long hair. in my opinion guys with long hair are sooo sexy. everybody that knows me knows that haha. the weird thing is i never dated a boy with long hair.
What are you wearing today?
What's your favorite comfort food? I love going to diners, cheeseburgers & chesse french fries = love

What would you like to learn to do?

i want to learn how do to make up & hair. i'm learning little by little, by looking at all of you lovley ladies blogs and youtube tutorials.

What's the last thing you bought?
i went to new york company ; yesterday and i got these cute earings & a purple bag which was on sale for 11.99. New york company has great sales right now some of their cardagians are on sale for $9!
What are you listening to right now?
calle ocho - pitbull
What is your favorite kind of weather?

fall or spring
What is your most challenging goal right now?
learning everything for my 4 finals :x ughhh

If you could have three houses totally paid for and fully furnished anywhere in the world, where would it be?
long island NY; some of the houses here for example in garden city are beautiful and everything is near by.

hmmm. mabey califorina [ laguna beach ] somewhere super relaxing near the beach.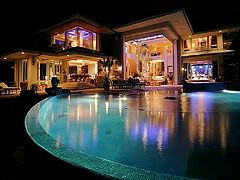 [ & wherever this is]

What would you like to have in your hands at right now?
makeup ; since i just started getting into makeup i have nooo makeup at all :(
lols i dont know whats good & whats not and some of the things are so expensive!
If you could swap lives with anyone for one day who would it be and why?
Kim Kardashian. YUP YUP shes a doll
If you would go anywhere in the world for the next hour, where would you go?
hmmmmm;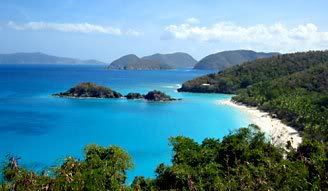 Which language do you wanna learn?
honestly, i want to learn EVERYTHING lol

Who do you want to meet in person?
hmm; jim jones? [ dont ask ]

What's your favorite type of music? R&B is my favorite; & salsa, merengue.
Any favorite blogger?
i love all of your blogs they help me out so much :)

Things you wish you could change in the past?
messing up in highschool, i had so many oppurtunites coming my way but i decided not to take them for example; take cosmotology for free. i know, i just wasnt into anything as much before.

Fashion Pet Peeve?

i hate it when guys GO ALL OUT, and they match from head to toe for example green shirt green hat green shoes idk i think its just a little to much. or

im not going to lie somoe guys can pull it off; but idk its just not cute for me.
Do you admire anyone's stye? Nicole Richie, Kim Kardashian. Olivia from candy girls i think shes so smart and the way she carries her self is strong.
Describe your personal style? i love to look classy and elegant. but i always throw a something new in their. it basically depends on my mood.

What's your favorite ice cream flavor? MINT CHOCLATE CHIP
What's your favorite makeup brand?
MAC; my one and only foundation & lloreal eye liner.

Do you get enough beauty sleep? Yes or no? why?
no ive been up studying for my finals.

Why did you start your blog?
i actually started last month, but i didnt actually write anything until this month.
i recieved my first award from Dana; she's such a doll, check out her blog =]